When it comes to animation we all know that how the concept of it started to increase when the pandemic took over the globe, in such situation most companies took advantage of it by providing more information regarding their product and other activities that are going around the globe. These animation things have to be done professionally that is what most people say but some companies have started to make it look easy by advertising their items and grabbing the attention of people in a much better way. We can easily say that animation is the best marketing strategy for most companies around the globe.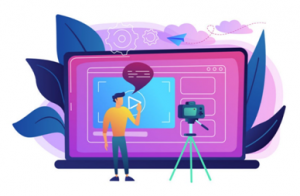 One of the companies that took advantage of it is Apple, we all know that how easy it is for marketing companies to take on things that are trending into their benefits but the same thing Apple did and it grabbed a good amount of attention for its product like an Ipad that has been launched for the modern generation and has been explained in a much better way by making an animated video of their product. This way helped in advertising and also showed that how animation made it possible to grab the attention of modern society.
In the pandemic, we have seen a good amount of increase in the number of companies that have started to make a video to advertise what types of things or services they want to provide to their clients. In such a situation what most companies like Apple do is that they take advantage of such a situation, an explainer video helps customers to understand the specification of such products and how they could facilitate their users in multiple ways, it also helped how to take care of yourself in such a pandemic situation.