Video Hosting basically refers to the uploading of video content online. Social media era is becoming a video dominant era. Today people are more fond of videos than photos.
Video hosting is used for business purpose, educational purpose, training purpose, technical purpose, entertainment purpose, for news purpose and many more.
Video Hosting is executed through a Platform. There are various popular platforms available for video hosting. First we will know about features of video hosting platforms.
SEVENN FEATURES OF VIDEO HOSTING PLATFORMS
1. SECURITY
The first and foremost important feature of video hosting platforms is security. Security of your data and user's data is very essential for a video hosting platform. Without security, there is no use of such a platform. It must take care of Integrity, Confidentiality and Authentication of user's data.
2. SOCIAL SHARE
The modern era of social media has made social sharing an important element of virtual life. People can not live without sharing their life moments with their near and dear ones.A video hosting platform must have social sharing feature.
3. MULTIPLE USER FEATURE
A video hosting platform offers features of multiple user accounts. This feature will help in increasing the ranking of your content.
4. API
Application Programming Interface is an important feature which is essential for a video hosting platform. API allows you to share content via two platforms. This feature allows you to communicate with external platforms.
5. VIDEO ANALYTICS
Video analytics is an essential part of video hosting platforms. Video analytics helps you in accessing your content performance. To achieve success in video hosting, you need to measure your content's analytics for getting reports regarding your video performance.
6. CUSTOMIZATION
Video Hosting platforms have features of customization of your content. One needs proper content editing tools for better streaming of creative content.
7. MONETIZATION
Every video hosting platform has a special element of earning through their platform. For example Youtube monetization, earning through special events like surveys, gifts, live stream contests, content creation and many more.
THE BEST VIDEO HOSTING PLATFORMS
1. YOUTUBE
Who doesn't know about Youtube? Every individual today uses youtube for video hosting. Youtube marketing and content marketing has got developed through youtube. Business organizations use youtube for increasing their website's ranking on google.
Content Marketing
Youtube Monetization
Performance analytics
Youtube Ads
All kinds of Niche marketing like, Cooking, education, technology, influencing, fashion, sports, fitness, etc.
Youtube Influencers
Youtube Partner Program
Youtube marketing
Increasing google ranking
2.TEYUTO
Teyuto is a cool tool perfect for business organizations who want specialized video hosting services. It includes:
Affordable Pricing
Monetization of your content on netflix, amazon prime, disney+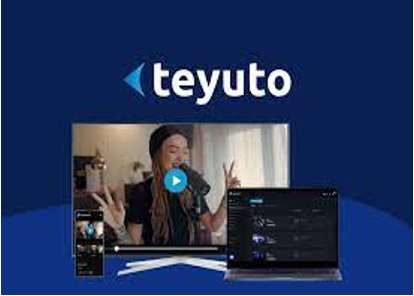 Hosting, publishing, and selling video content
Can include Pre-Roll to your videos
Vast advertising support facilitating video marketing
 Analytics and Tracking
Customization of content
Social sharing
Flexed, safe and easy video hosting
3. PUBLITIO
Publitio is very suitable for business video hosting services. It provides full fledged sieve of video hosting. It involves:
Asset management
Video management
Digital asset management
Image management
Audio management
WordPress offloading
Analytics
GPU video conversions
HLS streaming
Video processing
Free and Premium, both plans are available
Demo available
3. VIMEO
Vimeo is a popular video hosting platform essential for all kinds of purposes. It provides:
Collaboration facility    
Affordable pricing
Video streaming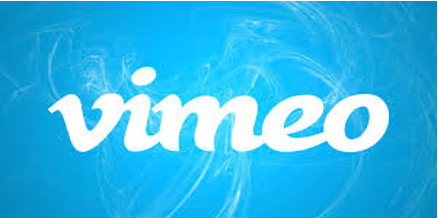 Image uploading
Video creation and editing
Helpful for creating video tutorials for educational and learning purposes.
Great screen recording feature
Analytics
Monetization
Distribution and marketing
4. WISTIA
Wistia is also a popular platform for video hosting. It is convenient for business purposes.It provides:
Monetization
Video creation
Collaboration
Management'
Screen recorder
Podcast creation
Guys Video hosting has become very popular and essential in business organizations. It is a good source of income also. Content creators find these tools interesting and very useful for creativity. Also credits to SocialMarketing90 and their list of best video hosting sites.